Iconoclash
Exhibiting institution:
CityLeaks Festival
|
Genre:
adbusting
|
Year of creation:
2019
|
City/Country:
Cologne / Germany
|
Location:
201 Vogelsanger Street
|
Material:
poster wallpaper, paste
|
Dimension:
3,56 m x 2,52 m
|
Duration:
1 month
|
Equipment:
large format camera, lifting platform
|
In-situ:
billboard
|
The CityLeaks Festival supported the renting of a billboard at 201 Vogelsanger Street in Cologne. The poster is a photo of myself dressed as an employed billposter, tearing down the previous poster from the same billboard. The rental period is 20 days. Afterwards, the image has been torn down by a real employee and pasted over with the next poster.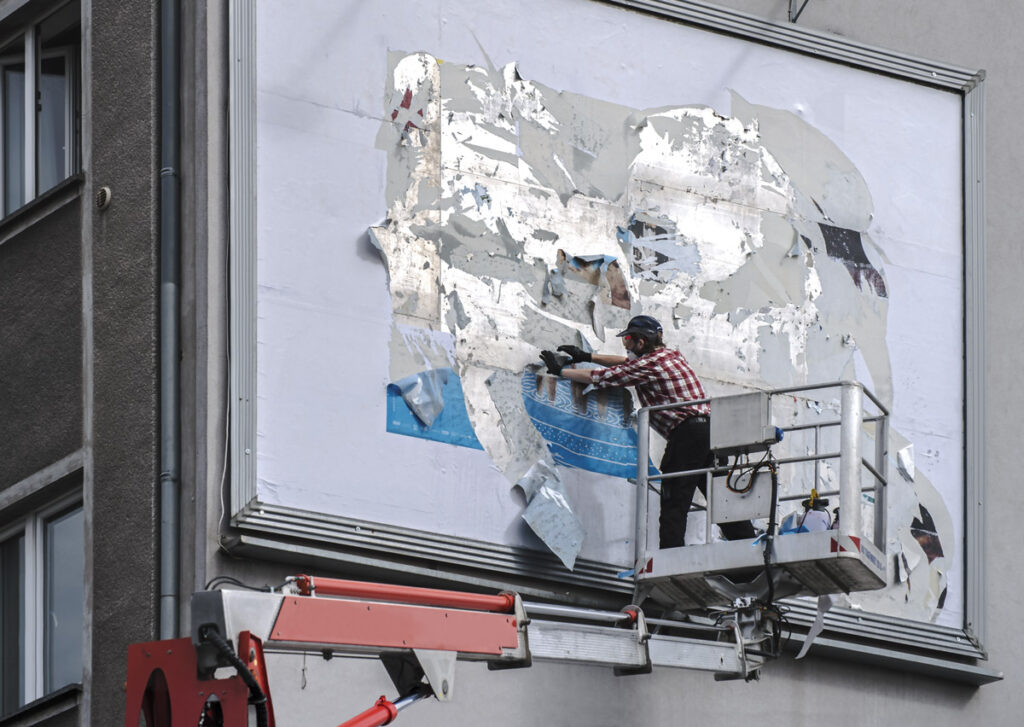 Performance:
Andrey Ustinov
|
Curating:
Georg Barringhaus
|
Photography:
Arseniy Shuster
|
Production:
artrmx e.V
|