Power Plant
Genre:
electric sculpture, illegal intervention
|
Year of creation:
2021
|
City/Country:
Kyiv / Ukraine
|
Location:
Chernobyl Exclusion Zone
|
In-situ:
tree
|
Equipment:
arborist equipment, photovoltaic set, electric fence 12 V, tree support, video / photo equipment
|
"Power Plant" is an electric sculpture originaly designed for installation in Chernobyl exclusion zone.
It is a simple solar power plant: a metal pole with a small photovoltaic panel at the top. The only function of this "power plant" is storing solar energy to supply the mast protecting electric fence, with electricity around the clock. The photovoltaic system supplies electricity to the fence, while the fence, in turn, shields the plant from the outside world. These two elements form a closed circuit, a self-sustaining techno-ecological system. Visually, this "sculpture/power plant" is a hybrid of an indefinable technical facility and an unknown freshly planted tree that is housed behind a construction support.
The test model of the sculpture was temporary installed in an abandoned park in Kyiv in November 2021. Due to the large-scale Russian invasion of Ukraine, the intervention had to be postponed indefinitely. Currently, the sculpture is dismantled, all elements are stored in a Kiev artist's studio.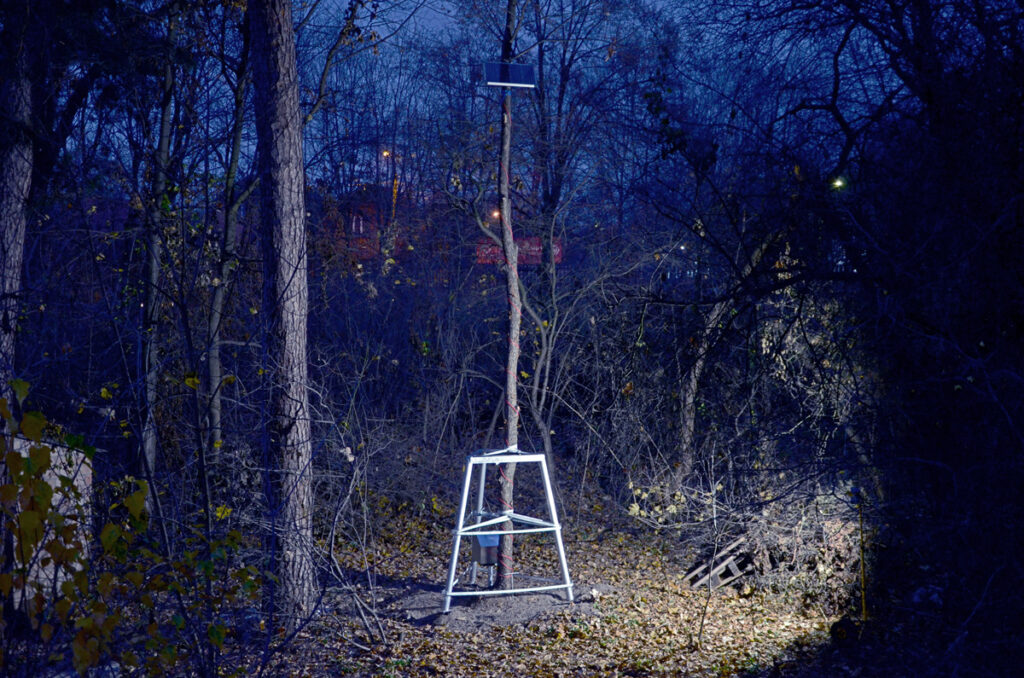 To be able to carry out the project myself, I had to learn a new profession: arborist. I could not learn the technique of rope climbing, instead I used the technique with crampons.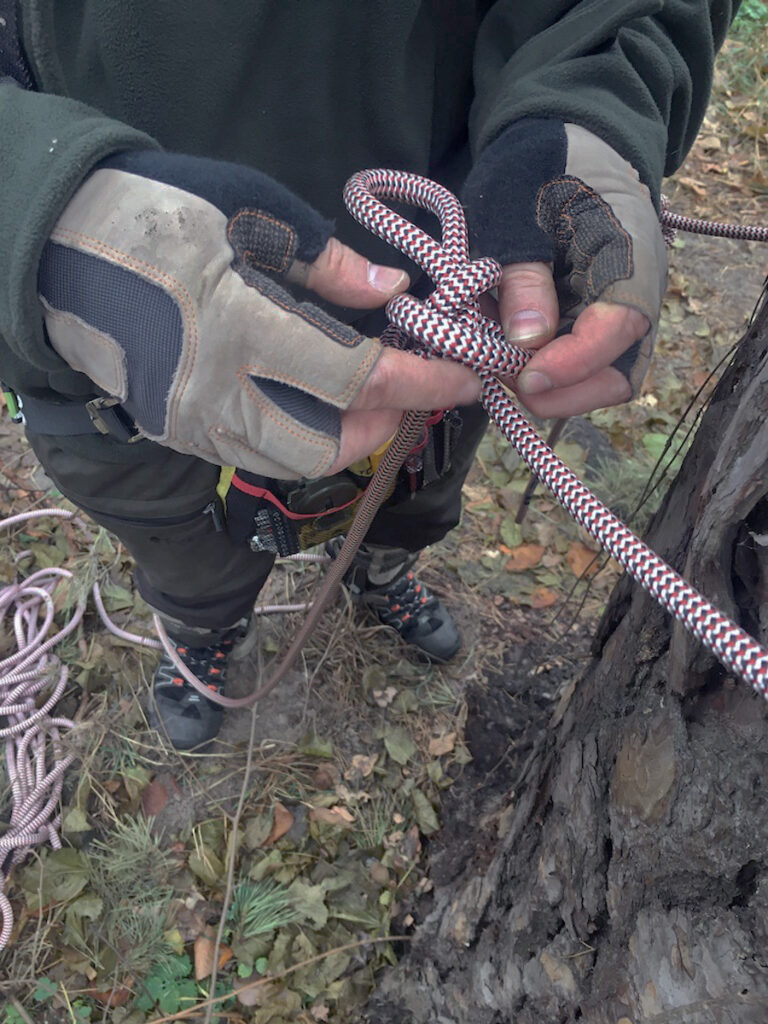 Performance:
Andrey Ustinov
|
Metalwork:
Sergij Sabakar
|
Photography:
Andrey Ustinov
|
Sponsored by:
Initial Grant, Academy of Arts, Berlin
|
Supported by:
IFA Artists' Contacts, Stuttgart / Germany
|
Special thanks to:
Dmytri Shved, Dmytri Melnyk, Dmytri Litvinov
|