Open Power
Genre:
art walk, mapping, photography, adbusting
|
Year of creation:
2016
|
City/Country:
Cologne / Germany
|
Location:
Opera ferry dock along Kennedy-Ufer (riverside)
|
Software:
Google Maps, WordPress
|
Duration:
1 year
|
Equipment:
NIKON D7000, GPS-recorder, tripod, floodlight
|
In-situ:
Infoboard
|
A map of Cologne fixed with 100 locations of available, functional electrical sockets I found all over the city. I incorporated the map in an information board which was installed at the location where the very first socket was found. That happens to be in a very central and highly frequented place. The map is also available online on a website specially created for the project, where each socket is highlighted through photos and many with detailed descriptions about their location and social context.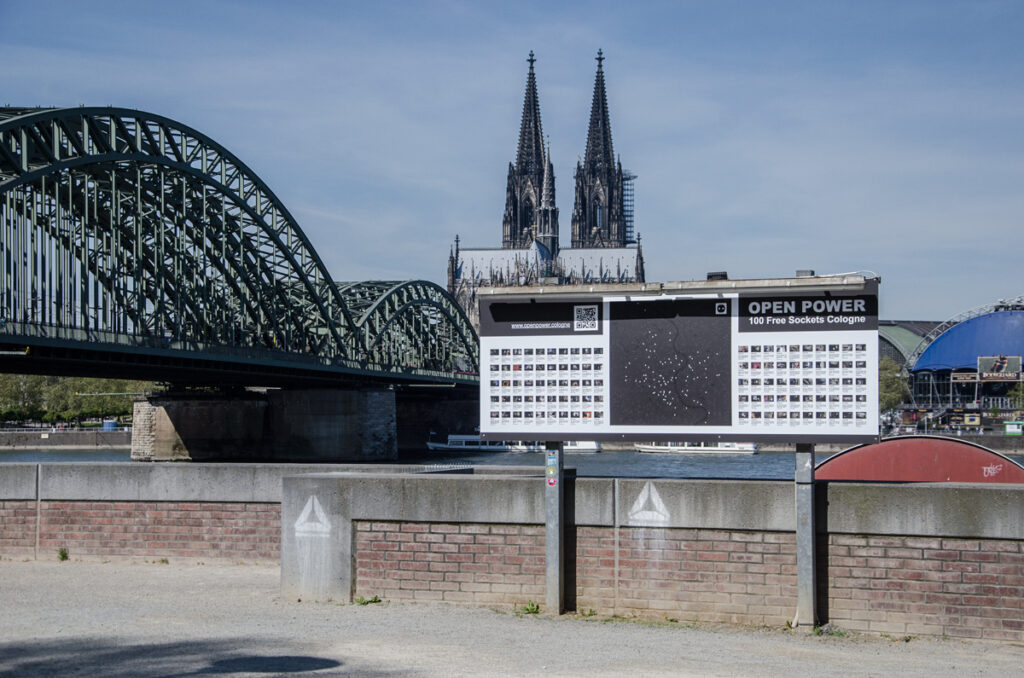 Over the course of a year (2015-16), I searched for free, functional sockets in and around the city of Cologne. I photographed each find using GPS, making it possible to enter their exact locations onto the Google-Map. The final result was a listing of 100 230V-sockets available all over the city. The sockets are numbered and supplemented with brief descriptions. Each photo was shot in the night, using a floodlight. The light was powered of course, by the very socket being photographed. Thus, each photo depicts a closed circuit comprised of a socket, illuminated by a floodlight, which is powered by the socket.
Project website:
openpower.cologne
On May 5th, 2016, the OPEN POWER info board was illegally installed at the Opera ferry dock along Kennedy-Ufer (riverside) in Cologne. The board depicts the Google-map along with all 100 images of the sockets and their exact locations. This site is where the first socket, Socket #1, was discovered. The OPEN POWER info board had to be installed on top of an existing Opera ferry board, the latter of which was flipped to face the Rhine, away from public view. The OPEN POWER board was designed to suit the existing ferry board: the same size, same material, same holes for the screws to hold it in place.
On May 6th, the boards were flipped over as a performance in reverse. The OPEN POWER board now faces the Rhine, it hangs on the backside of the frame where Socket #1 is housed. The Opera's ferry board has been turned to face its original direction.
The project generated a lot of discussion over social media, and interest in the local press and television. The owners of the Opera ferry service were not supporters of this illegal action and reacted very quickly to the alterations, yet no move has been made to have the OPEN POWER board removed from the back of theirs.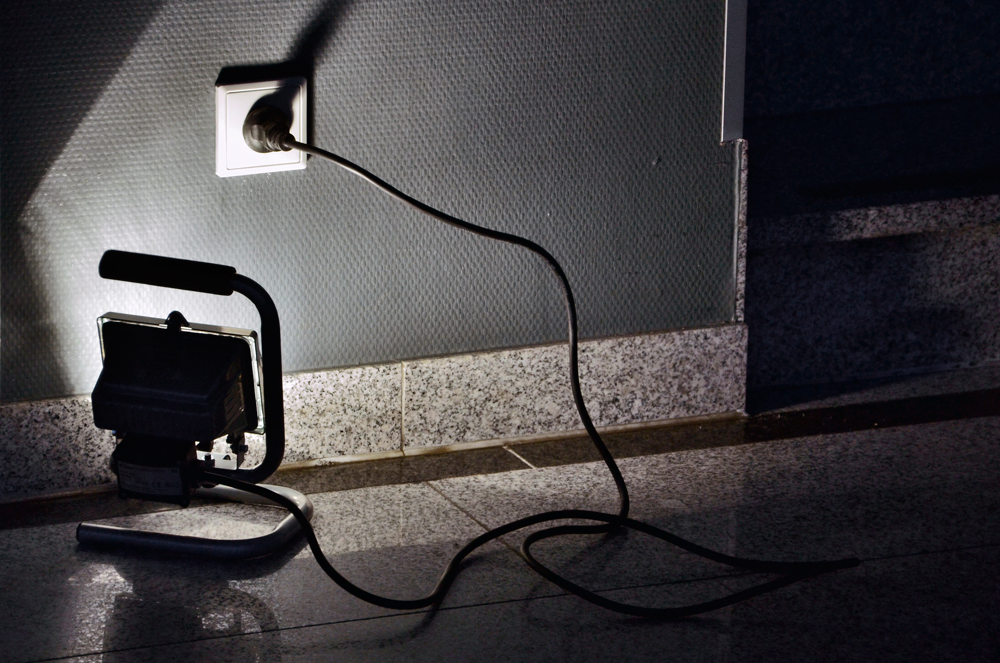 Performance:
Andrey Ustinov
|
Participants:
Florian Egermann, Thorsten Merl, Hannes Wöhrle
|
Camera:
E.S.Mayorga
|
Photography:
Andrey Ustinov
|
Legal owner:
Weisbarth Fahrgastschiff GmbH & Opera House Cologne
|
Special thanks to:
Renée Plotycia, Andreas Meyer, Sylvia Franzmann de Mayorga, Martin Wanka, Carolina Redondo
|