Expulsion from Paradise
Genre:
video performance
|
Year of creation:
2002
|
City/Country:
St. Petersburg / Russia
|
Location:
McDonald's restaurant, Sredny Prospekt V.O, 29А
|
Material:
body, permanent marker
|
Medium:
mini-DV, 4:3, PAL
|
Software:
Adobe Premiere, Flash
|
Duration:
2 min.
|
The naked "Adam" and "Eve" walked through the dining room of a McDonald's from one occupied table to another, feeding on the food of the confused visitors. The outraged McDonald's staff and the robbed visitors violently drove the "Adam and Eve" out of their "paradise".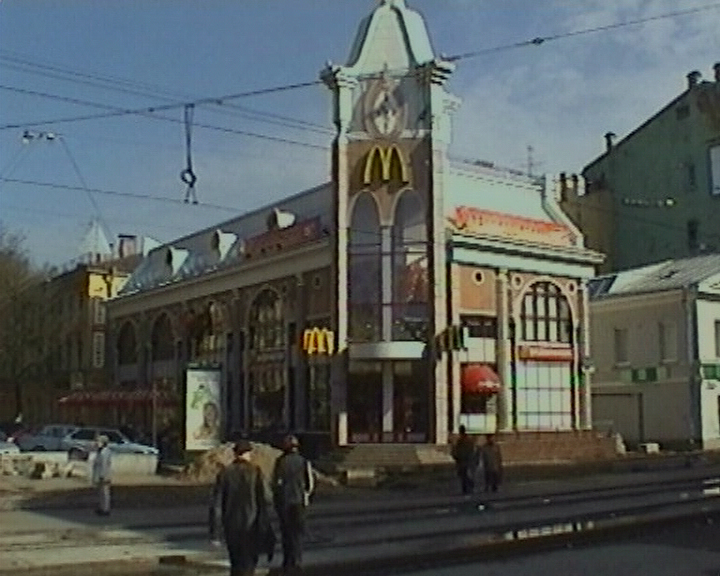 Performance:
Andrey Ustinov, Natalya Nikolaeva
|
Photography:
Dmitri Pilikin, Maxim Kashirsky
|
Camera:
Krill Shuvalov
|
Video editing:
Yuri Popov
|
Animation:
Andrey Ustinov
|