Wings and a Prayer
Genre:
Plakat
|
Year of creation:
2022
|
Publication:
Anti-War Journal of Art and Anti-Art, Issue III
|
City/Country:
Berlin / Deutschland
|
Material:
Bildschirmaufnahme von Moskau aus Google Maps, kaputtes Smartphone HUAWEI, Plotterdruck, Aufkleber
|
Dimension:
155 mm x 75 mm x 7 mm
|
Einige überlebende Fragmente des Google-Maps von Moskau, ausgeschnitten in Form von drei zufällig ausgewählten NATO-Flugzeugmodellen. Der Aufkleber verdeckt das Display eines kaputten Smartphones.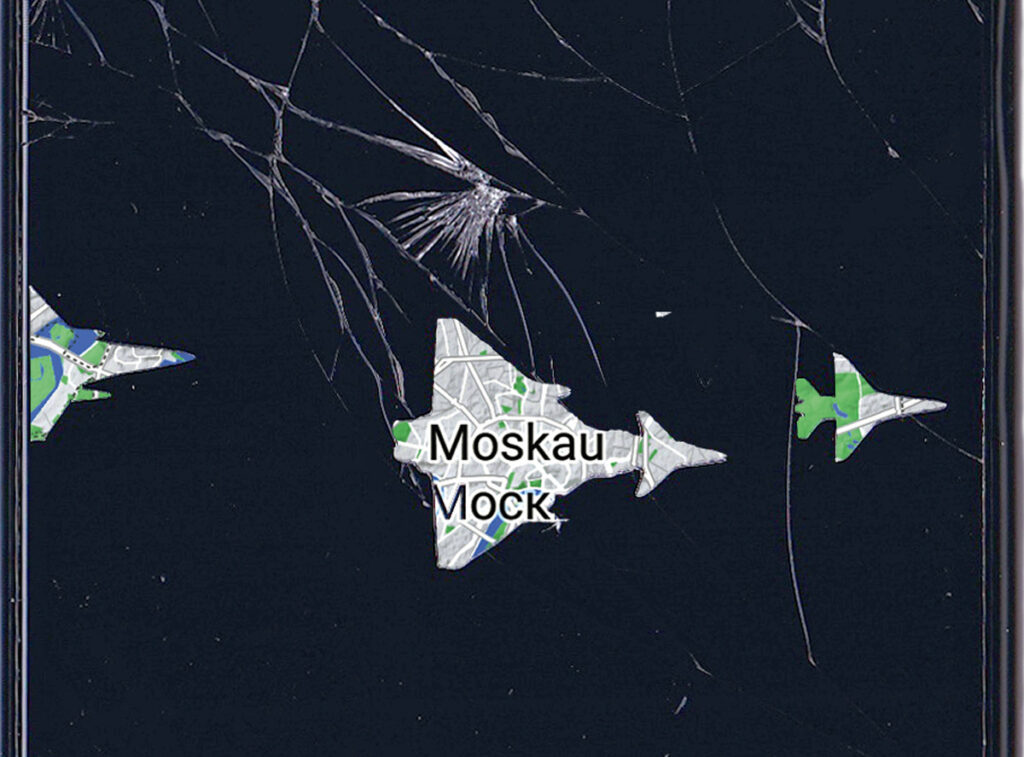 Der Titel "Wings and a Prayer" bezieht sich auf den Foxtrott-Song "Comin' in on a wing and a prayer" aus dem Zweiten Weltkrieg, der auch ins Russische übersetzt und unter dem Titel "Песенка американских бомбардировщиков". adaptiert wurde.

What a show, what a fight!
Yes, we really hit our target for tonight
Though there's one motor gone
We can still carry on
Comin' in on a wing and a prayer.

Mein Beitrag zur Antikriegsausgabe der Kunstzeitschrift 'Shy Plumber', Helsinki-Berlin.
Special thanks to:
Renée Plotycia, Ilya Orlov, Matthew Cowan
|