Noise Meter
Genre:
sound sculpture, public intervention
|
Exhibiting institution:
Zvenigorod Biological Station of Moscow University
|
Publication:
ArtPul' 13
|
Year of creation:
2012
|
City/Country:
Cologne / Germany
|
Material:
platform cart, traffic light pole
|
Equipment:
nine traffic lights, sound level meter, photovoltaic kit (solar panel, solar battery, charge controller)
|
Dimension:
300 x 150 x 100 cm
|
The Noise Meter is a design of public device for visual control of environmental noise pollution.The Noise Meter looks like a traffic light: its lights are shades of green, orange and red situated one above the other. Instead of the three lights (green, yellow, red) typical to a conventional traffic light, the Noise Meter has nine lights. They develop along the spectrum from green to red with six additional colors. This color spectrum reflects the existing noise levels. The nine shades from green to red assess the prevailing sound level: green for the lowest level (0 db) and red for the highest level (100 db). 0 db represents a value that is actually imperceptible to the human ear. 100 db and higher is harmful to humans.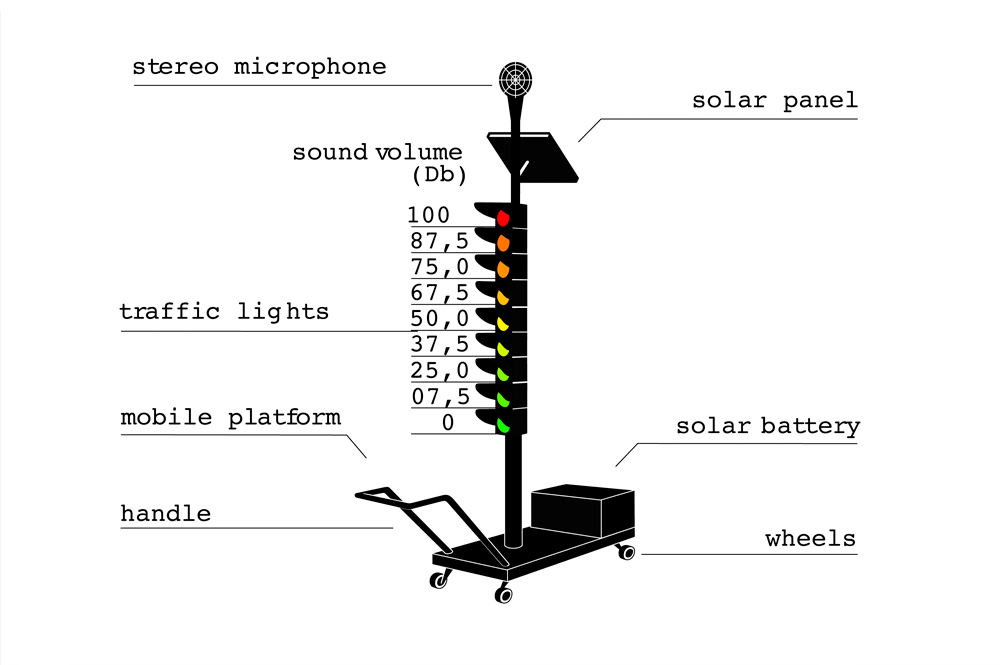 The Noise Meter is mobile and self-sufficient. The energy is stored by means of a solar panel and a battery. The whole construction is installed on a mobile platform. The platform is equipped with four wheels and a handle, so the Noise Meter can easily be moved on a level road. The device will be placed in various public places, both in urban (streets, parking lots, courtyards, squares) and in rural areas (fields, forests, meadows, mountains).
To date, the project has never been implemented as a real working public device. The design itself was presented several times in different exhibitions as an "utopian" proposal. One example was my participation at the AiR programme at the Zvenigorod Biological Station of Moscow University in 2012, where the exhibition simulated the presentation of a business proposal.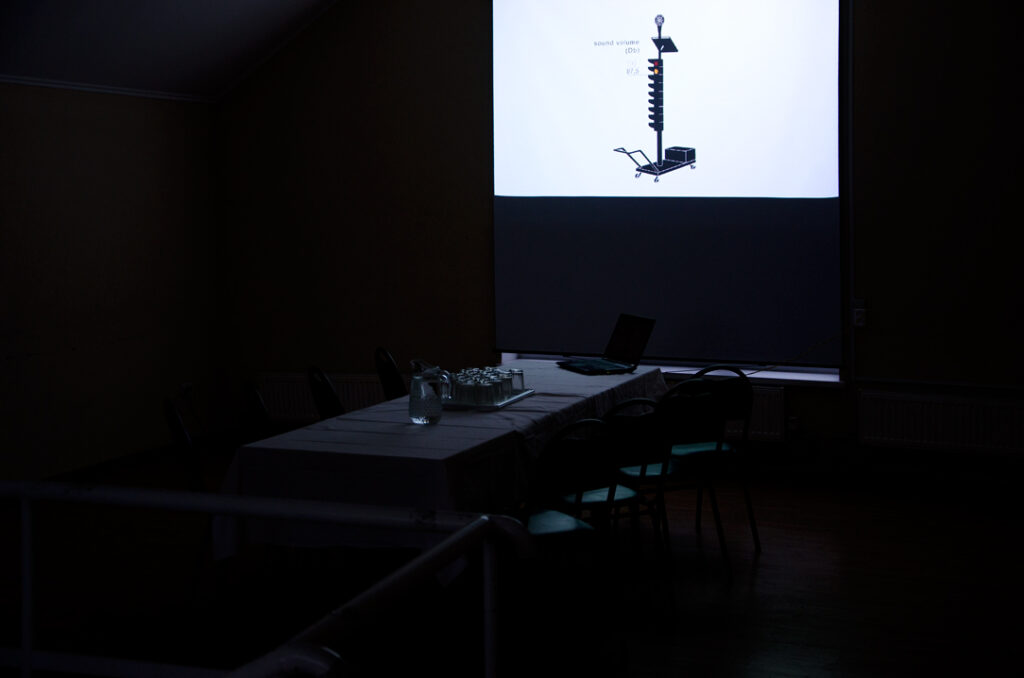 The other example was the staging of a flea market as part of my official participation at the ArtPul Art Fair 2013, in Pulheim / Germany.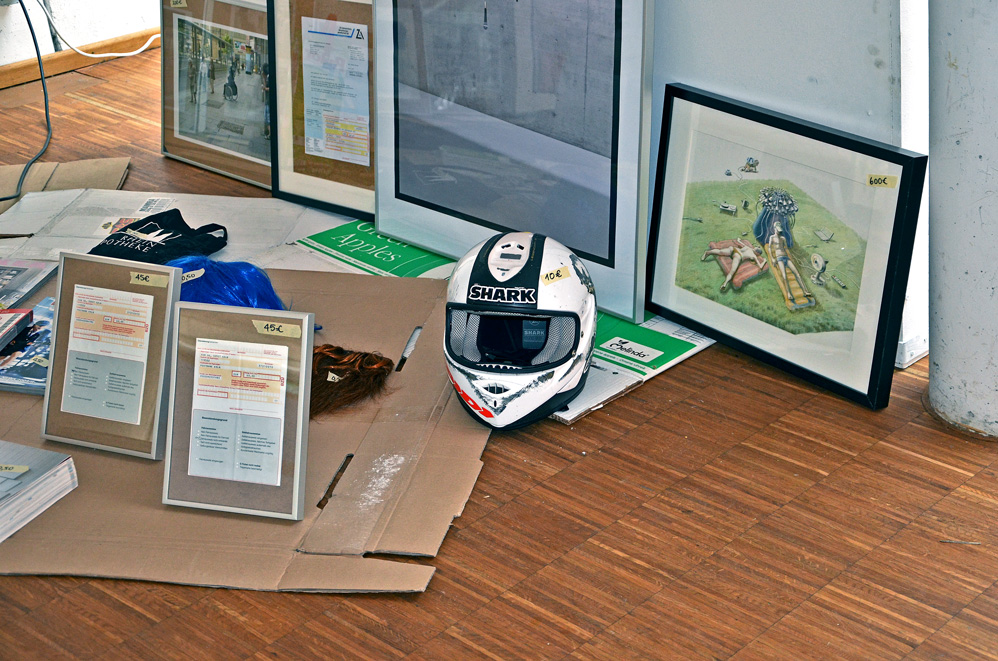 Performance:
Andrey Ustinov
|
Photography:
Andrey Ustinov
|
Illustration:
Szlomo Tarnaroutski
|
Animation:
Szlomo Tarnaroutski
|
Movie:
Andrey Ustinov
|
Special thanks to:
Renée Plotycia
|