Labyrinth for Dummies
Genre:
walk-through sculpture, public intervention
|
Year of creation:
2010
|
City/Country:
Cologne / Germany
|
Location:
Herculesberg (Monte Klamotte)
|
Material:
Alluminium panels, building profiles, tent pegs
|
Dimension:
200 x 200 x 150 cm
|
The sculpture is a shortest fragment of labyrinth. It has an entrance, four turns and an exit. It's a labyrinth for dummies. The work was illegally erected on Herkulesberg (Monte Klamotte) in Cologne, in a place which is established as a cruising area of the local LGBT scene. In three weeks, the hugely damaged sculpture was dismantled and transported away.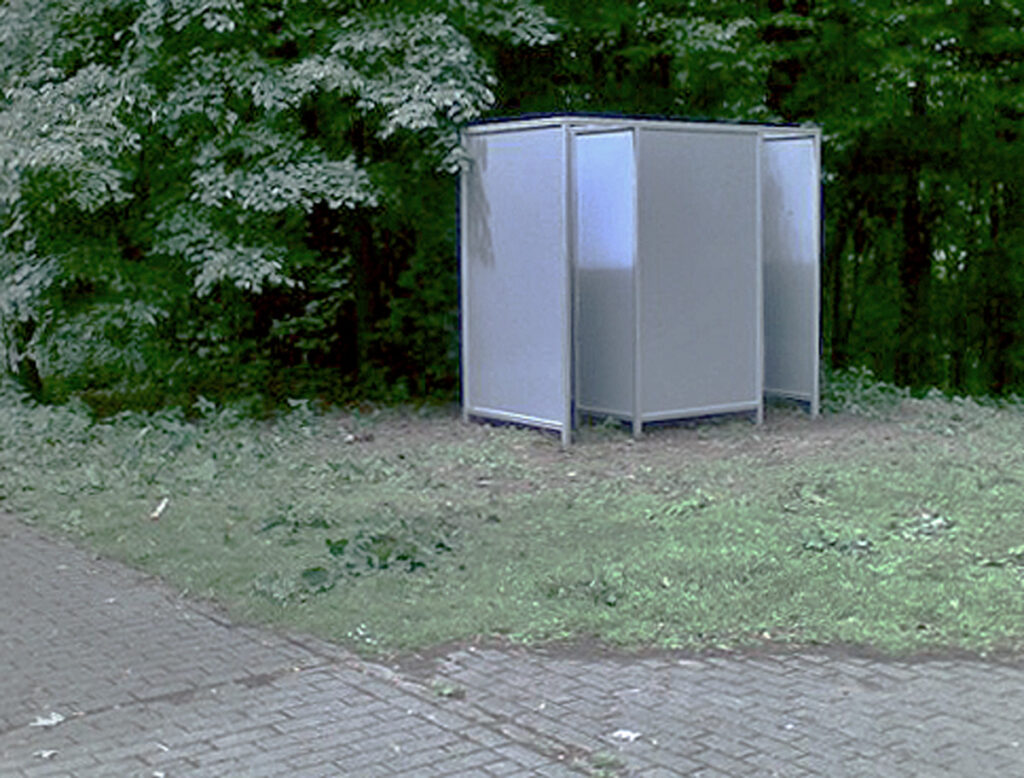 Participants:
Florian Frei, Dolunay Gördüm, Alex Forre
|
Metalwork:
Bernd Voss, Heinz Nink
|
Camera:
Vera Drebusch, Adrián Villa Dávila, Gonzalo Rodriguez, Andrey Ustinov
|
Advising:
Julia Scher, Marcel Odenbach, Mischa Kuball, Anne von der Heiden
|
Production:
Academy of Media Arts, Cologne
|
Special thanks to:
Lars Beuse
|