Heart Dance
Genre:
dance performance
|
Exhibiting institution:
KIT - Kunst im Tunnel
|
Year of creation:
2009
|
City/Country:
Düsseldorf / Germany
|
Equipment:
modified stethoscope, microphone capsule, speakers, sound amplifier, sound mixer
|
Duration:
1 hour
|
The dance performance is controlled by a heartbeat rhythm of the dancing performer transmitted loudly in real time. The faster he moves in his dance, the faster his heart beats. The faster his heart beats, the faster the performer must continue to dance.
A microphone capsule is installed in the inner cavity to a stethoscope diaphragm. This modified stethoscope is attached onto the performer's chest in the heart area. The low frequencies of the heartbeat are amplified several times and reproduced by means of multiple speakers.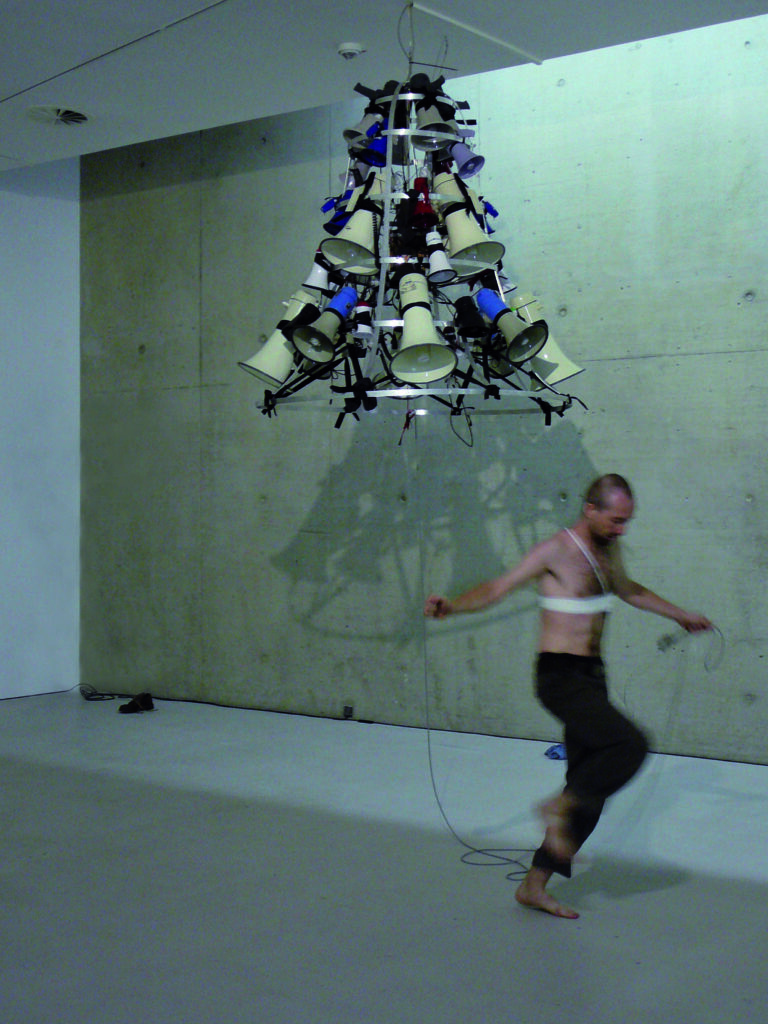 Performance:
Andrey Ustinov
|
Camera:
Oleg Yushko, Rikisaburo Sato
|
Sound:
Martin Nawrath, Michael Buchholz
|
Production:
Academy of Media Arts Cologne, KIT
|